New Feature: References and Backlinks
2020-12-22
Introducing backlinks and references
Now, you can easily link to another item by typing [ to autocomplete the link.
All back links to the current item will show at the bottom References section.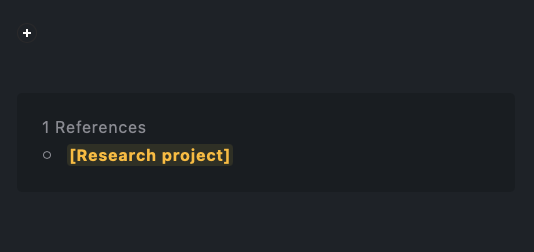 This two directional linking combined with Airlist's Saved Searches, gives you an incredible amount of flexibility to organize your ideas, tasks, projects, and more.
Syncing between devices, custom Saved Searches, icons, and icon badge
Availible in the App Store for $2.99/mo or $24.99/yr