We can't find the internet
Attempting to reconnect
New: Sign In With Apple
2020-09-11
It's been a little while since the last post and for good reason.
There's only one reason why we'd implement Sign In With Apple…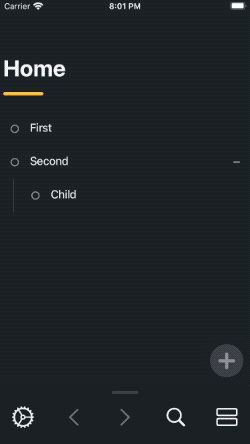 Airlist is coming for iPhone, iPad, and (eventually but later) Mac.
It's written in 100% native swift. Not a buggy web wrapper. So it's incredibly fast, smooth, and has all the features you'd expect from a native app:
Dark Mode
Drag and drop
Spotlight search
Super fast
Buttery smooth
and more…
It's just about ready for a public test. To be the first to know sign up for our newsletter below:
We hate spam too. You'll only receive periodic important Airlist information. Unsubscribe anytime.
We're also posting more regular and in-depth updates on our twitter.
Can't wait for you to try it out!